Chiropractic Care
By reducing interference in the nervous system through the chiropractic adjustment, not only can you experience pain relief but an array of benefits: more energy, improved sleep, better function, a stronger immune system and many more. With chiropractic care, you have a 99% chance of responding favorably, which is remarkably high. Perhaps the best part is that no drugs or surgery are required.
Who We Help
Chiropractic care can help with illnesses and pains, and many more health issues, including: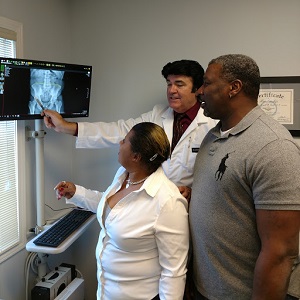 ADHD
Allergies
Asthma
Auto Accidents
Back Pain
Bed Wetting
Carpal Tunnel Syndrome
Children & Infants
Colic
Ear Infections
Headaches
Neck Pain
Pinched Nerve
PMS
Pregnancy
Sciatica
Scoliosis
Slip & Fall Accidents
Slipped Disk
Stress
Wellness
Whiplash
Workers Compensation
---
Our Techniques
At
CHIROSMART
, we use an array of both manual and instrument-assisted adjusting techniques that yield excellent results for our patients. These include
Activator Methods®
Diversified
Gonstead Method
Palmer Package
Thompson
Discover for yourself the difference that chiropractic care can make in your life. Contact us today to schedule a same-day appointment!

Chiropractic Care Bloomington | (309) 808-3260