Top Rated Chiropractor In Bloomington IL
Experienced, Effective Chiropractic Care For All Ages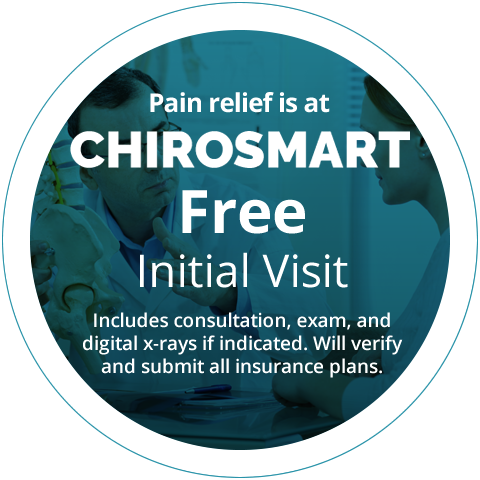 Have you been searching for a safe, effective and affordable way to get your health back on track? Dr Joseph Snell can help. He uses state-of-the-art diagnostic equipment, combined with his years of experience to help you get out of pain and stay there.
We believe everyone should have access to the numerous benefits chiropractic care provides. That's why we offer FREE exams and x-rays for new patients, and adjustments are always just $39. Insurance is also accepted, and Dr Snell is a preferred provider for Blue Cross.
Why wait to feel better? We can see you today! Give our friendly team a call at (309) 808-3260 or

schedule an appointment online

now!

Meet Your Bloomington Chiropractor, Dr Joseph Snell
Dr. Snell graduated with honors from Logan College of Chiropractic, earning his Doctor of Chiropractic. Additionally, he has certification in scoliosis treatment and surface EMG. He's a member of the following:
American Chiropractic Association
Christian Chiropractic Association
Illinois Chiropractic Society
McLean County Chamber of Commerce
Diplomat of the National Board of Chiropractic Examiners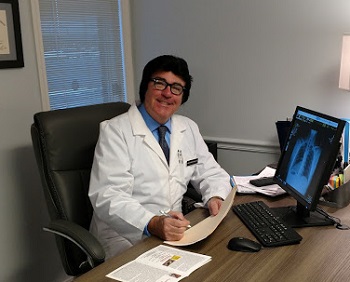 Experience Highly Effective Care At Our State-Of-The-Art Chiropractic Office
Dr. Joseph Snell at CHIROSMART care can help with illnesses, pain, and many more health issues including:
Neck pain
Back pain
Sciatica
Carpal tunnel syndrome
Auto accident injuries
Headaches
Migraines
Shoulder pain
Pinched nerves
Stress
Allergies
Asthma
Chronic pain
Scoliosis
Slip & fall accidents
Not only is chiropractic remarkably effective in addressing pain, but it can improve function, boost the immune system, promote better sleep, enhance mental clarity and much more.
Start on your road to wellness today – Call us at (309) 808-3260 now!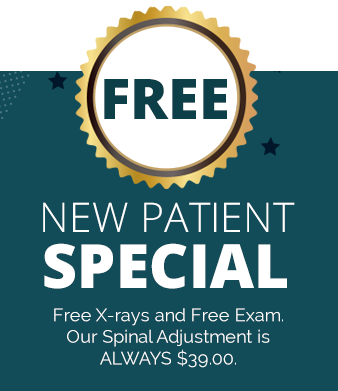 Check out Dr. Snell and CHIROSMART.  New, clean, modern office, years of experience, and some of the most up to date equipment I've seen!

Walking into Chirosmart is always warm and inviting. Their staff are friendly and knowledgeable, and always helpful. Top of the line equipment as well. Highly recommend visiting Chirosmart!

Dr. Snell is always very professional. Putting the care and well being of his patients first.

Dr. Snell is a talented, experienced Chiropractic doctor.  I strongly recommend Chirosmart!!

Dr. Snell is the chiropractor you need to see if you're experiencing back or neck pain! Everyone there is so nice and helpful, and the cost is super affordable too. You won't be disappointed!

Dr. Snell really cares. He is empathetic and strive very hard to make sure he does all he can for me.

I'm glad I'm going to a place that can really help me, thanks again.

I am thrilled to say that I felt so much better after just one visit and slept like a baby all night without any pain. Coming to Dr. Snell was the smartest thing I ever did.

As anyone who has been to a chiropractor knows, you do not Start with one visit and you're done. So I  am a work in progress. Very pleased with where we are at. I neglected my body long enough. It took an injury for me to wake up. I will for now on  encourage everyone to start Chiropractic care before an Injury. It is a preventive maintenance like you would do with the dentist. It has been a long time since I have been to a place that actually treats you like a human being with conversation, listening and caring. The reviews that I had read online were spot on. The warmth and compassion that you truly have are long overdue in today's world.

Visit with Dr Snell was wonderful just referred my wife.Great visit,great care, most affordable place in town.

Dr. Snell and Carla are kind and helpful. Walked in and was seen on the spot!!! Feeling better and still going.

Dr Snell is literally the BEST. And not just that, the entire staff including Carla and Delaney are just amazing. From day one they have been taking great care of me, guiding me through everything step by step and then Dr Snell tops it off with his magic hands. It's a great place for first timers as I was one myself but was carefully guided through the process and taken care of. Thank You. Definitely the best in town.

Dr. Snell is a talented and caring chiropractor. I highly recommend him. He instantly helped me with back pain.

I would highly refer my friends and family to Dr. Snell at CHIROSMART.  At my visit, Dr. Snell was so thorough explaining every step of the treatment process.  I was surprised how quickly I felt better even after my first treatment.  The visit was both not too long, and not too short; it was just the right amount of time to get all the treatment that I needed and then get back to my busy day.  Thank you Dr. Snell!

I highly recommend Dr. Joseph Snell of CHIROSMART! I have been to two different chiropractors in the past, and Dr. Snell is by far THE BEST! He is gentle yet effective, and is genuinely concerned about the well being of his patients.  In a short time, he greatly improved my neck and lower back pain, in addition to greatly improving my TMJ symptoms.  The office staff is also very friendly and helpful.  They may you feel like family…I heart CHIROSMART!

We loved Dr Snell and his receptionist! They truly care about their patients and making you feel so much better!

Highly recommend Dr. Snell at CHIRMOSMART. Dr. Snell provides a very comfortable and family friendly atmosphere. He is committed to bringing top notch and high quality care at an affordable price.

Dr. Snell is an experienced and very personable chiropractor.

Dr. Snell and his staff are friendly and knowledgeable.  The atmosphere is welcoming and comforting.  My husband encouraged me to see Dr. Snell because I was having trouble sleeping and having occasional heart palpitations (which my pcp didn't seem too concerned with).   I was a bit skeptical, but after about 6 weeks of treatment I felt like a new person.  I'm very thankful that I decided to give chiropractic care a try.

The staff at chirosmart made me feel like family.

I've gone to a couple chiropractors in the BloNo area before with little to no change in the pain / headaches I've been plagued with. After only a few visits with Dr. Snell, my headaches started to disappear. I have had headaches for YEARS, so this pain being gone is kind of a surreal feeling.

Bottom line: I would highly recommend their services. Joe and his team really do care about your well being.

Great office with a great doctor and staff.

Dr. Snell has many years of experience which is evident by his vast knowledge of chiropractic care.  The clinic is very clean and modern.

Very modern, clean office with an experienced staff that genuinely cares! Dr. Snell and Carla Snell are wonderful people!!

Love going! So helpful, it's one of the ways I practice self care! Highly recommend!!!

I would highly refer my friends and family to Dr. Snell at CHIROSMART.  Thank you Dr. Snell for a great visit!!

CONTACT
CHIROSMART
2409 E Washington Street
Bloomington, IL 61704
T: (309) 808-3260
Office Hours
M
9:00 – 12:00
3:00 – 6:00
W
9:00 – 12:00
3:00 – 6:00

You Don't Have To Live With Pain!
Call (309) 808-3260 Now
Expert Chiropractor Bloomington IL, Serving Normal And Surrounding Areas