Say Goodbye To Pain TODAY!
Book A Free Exam and X-Rays Now – Same Day Appointments Available!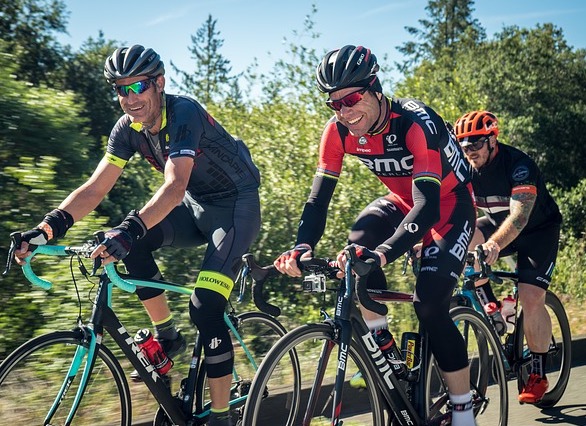 Have you been suffering from back pain, neck pain, or even sciatic or migraines?
Has a doctor told you that you just have to "live with the pain"?
It doesn't have to be this way.
Chiropractor Dr. Joseph Snell sees patients every day discover relief after gentle chiropractic adjustments. Folks with migraines, neck pain, back pain and even sciatica have reported feeling better with chiropractic.
We want the residents of Bloomington to live pain free so that they can enjoy all of the activities they love: playing, running, and spending time with family. That's why we're offering something special for the community: Free x-rays and a free exam! Our spinal adjustment is ALWAYS $39.00
Why wait? You have nothing to lose! Click the "Claim Offer" button below to get started now!

Meet Your Chiropractor
Experienced chiropractor Dr. Joseph Snell knows what natural chiropractic care can do for people. He sees the results every single day, of folks who thought they could never garden, or golf again back on their feet, doing things they thought were impossible!
For Dr. Snell, one of the most fulfilling aspects of his job is helping people who were unable to find relief elsewhere. He's assisted patients with low back pain, neck pain, gastrointestinal issues and even infertility.
Dr. Snell can help you too! Try new patient special that includes free x-rays and free exam. Our spinal adjustments are ALWAYS $39.00.

Conditions Commonly Treated
There are numerous ailments that people often seek Dr. Snell's help with:
Neck pain
Low back pain
Sciatica
Headaches
Migraines
Shoulder pain

Personalized Chiropractic Care
We firmly believe that when we enter a relationship with a patient, a successful outcome is largely dependent on a sense of partnership with those we serve.
We pride ourselves on our attention to detail, and we listen carefully to the concerns of our patients.
Your adjustment will be tailored to what is best for your situation, whether you're suffering from migraines, low back pain, neck pain or sciatica. We'll explain to you what to expect before giving you an adjustment so that there are no surprises. If indicated we will even verify and submit all insurance plans.
Take advantage of our FREE New Patient Special – Call (309) 808-3260 or
schedule an appointment online
now!
Schedule Your Appointment Today!

We Can Relieve Your Pain Today!
(309) 808-3260